Cheap, Not Cheesy Valentine's Day Date & Gift Ideas in Kansas City
Thinking about how you can paint the town red for Valentine's Day in Kansas City?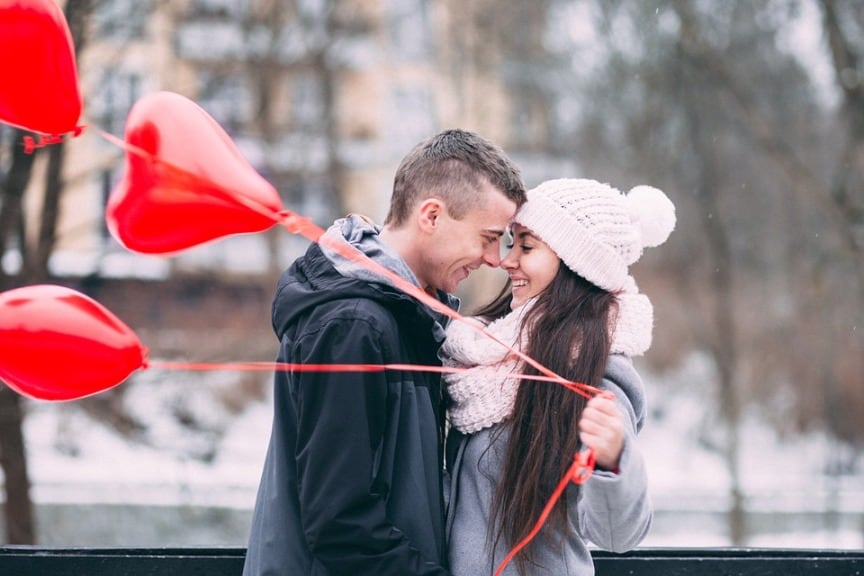 There's plenty of ways to show you care, but it's easy to get carried away and spend a lot of money.
Here's a list of some free and cheap (but not cheesy) things to do for Valentine's Day 2023 in Kansas City. 
Some are designed for romantic dates; others are also great for friends and there are a few family-friendly activities.
Check back because we're adding more each day. If you know of something we should list, send us a message at news@kansascityonthecheap.com 
Make sure you don't miss any upcoming deals by subscribing to Kansas City on the Cheap's daily emails (just one a day), and following us on Facebook and Twitter.
If you're making plans for Valentine's Day (or even Galentine's Day), don't miss our list of Kansas City Valentine's Day Restaurant Deals. This is where you'll also find our listing of fun heart-shaped foods around town.
Kansas City Valentine's Day Date & Gift Ideas for 2023

Go to a Movie
To save money at the movie theater, opt for an early show. Shows before 6 (in some cases 7) p.m. are a few dollars cheaper per ticket. You might also save on snacks if you're planning to go to dinner after the movie.
Here are some screening options with themes love and romance. 
Screenland Armour Selections: This Northland movie theatre screens new films, classics and sometimes TV shows on the big screen. Here are some love story and Valentine-themed movie options this month:
Hot Pink: You've Got Mail
Bride of Frankenstein
Valentine's Day: True Romance
Groove to Live Music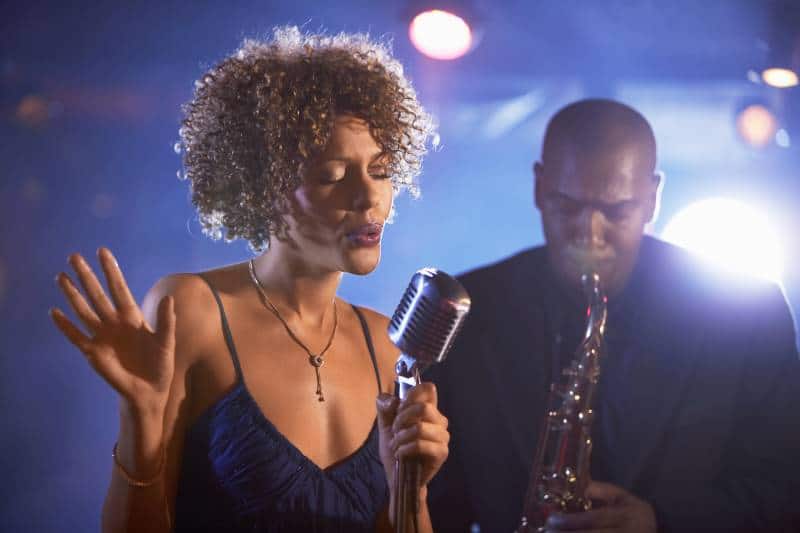 Knuckleheads Saloon: Catch live performances at Knuckleheads Saloon, one of Kansas City's best music live venues. They are closed on Mondays,  but you can opt for FREE open jam sessions on other various days. 
Laugh It Up
Who doesn't love laughter?
Valentine's Day at The Bird: Games, scenes, characters and an improvised musical make up the Valentine's Day show at one of Kansas City's comedy venues, The Bird Comedy Theater. Tickets are $20-$25 per person for the show happening from 7:30 – 9 p.m. on Valentine's day, February 14. 
If you can't make the Valentine's Day show, there are more opportunities to catch free or cheap shows at The Bird Comedy Theater.
Say It With Flowers
If flowers are on your list of Valentine's Day gift ideas, it's easy to fall into the trap of spending a lot of money. Here are some tips for making a romantic gesture without jeopardizing your budget. 
Remember More Than Roses: Roses are the most popular Valentine's Day flowers. Popularity usually drives a higher price point, especially red roses. Going for a different sort of arrangement may be a better value. 
Shop at the Grocery Store: Kansas City on the  Cheap consistently sees some of the best Valentine's Day flower specials at local grocery stores. We've lumped in floral deals from HyVee, Whole Foods and more with our Valentine's Day restaurant deals. If you're out shopping for flowers why not pick up some special Valentine's Day dinner fixings for a good value as well? 
Go with Your Animal Instincts
Make your Valentine's Day gift have a deeper meaning and impact with these animal-themed options.
Valentine's Day Trivia at BAR K: Single and coupled dog lovers can celebrate love on Valentine's Day at BAR K with a fun night of trivia! From 6-8 PM in the main restaurant area. Entry to BAR K is FREE for members. There is an entry fee for non-members ($10 for the first dog and $5 for each additional dog with you). 
Be Adventurous 
Pick your adventure – fun, sexy or interesting. 
iFLY Indoor Skydiving: Take the plunge (sort of) with your special someone with a Valentine's special from iFLY Indoor Skydiving. This is not necessarily cheap, but it is unique and it's a pretty good deal given the standard pricing for this kind of attraction. 
Kansas City Hiker: Use this local guide to pick a hiking or walking trail for you and your significant other. Choose from urban trails or secluded treks with wildlife, waterfalls, bluffs and more. Each listing on Kansas City Hiker includes a comprehensive overview of trail location, length, conditions, etc.to match your preference and fitness level. 
Bury the Hatchet: This axe throwing club in Overland Park is open February 14 for Valentine's Day. Bring your own beer and wine (no hard liquor) and experience the thrill of throwing an axe at a wooden target. Book online to save your space. 
The Exit Room: Test your teamwork. Exit Room KC, an escape-room adventure in Lee's Summit, is a fun way to spend time together! 
Salute Galentine's Day
Don't forget about the girls!
Galetine's Day falls on Feb. 13 (the day before Valentine's Day). In our humble opinion, the best made up holiday on the calendar. Why? Because it celebrates female friendship.
While many of our other Valentine's day events and activities in Kansas City are also perfect for Galentine's Day, here are a few that are special for a gathering of your favorite ladies.
Magic Mike Galentine's Day Movie: Cinemark 20 Theatre in Merriam gives you screen time with Matthew McConaughey, Channing Tatum, Alex Pettyfer, and Joe Manganiello. 
Celebrate with the Whole Family 
Have fun with the whole family for Valentine's Day.
Heart-Shaped Pizzas: Pizza is a great family treat and usually among one of the best values for Valentine's Day dining. You can get creative and make your own at home or take advantage of multiple pizza places in Kansas City are offering some kind of heart-themed treat. Options include Minsky's, Papa Murphy's and Papa John's. 
Valentine's-Themed Food & Beverages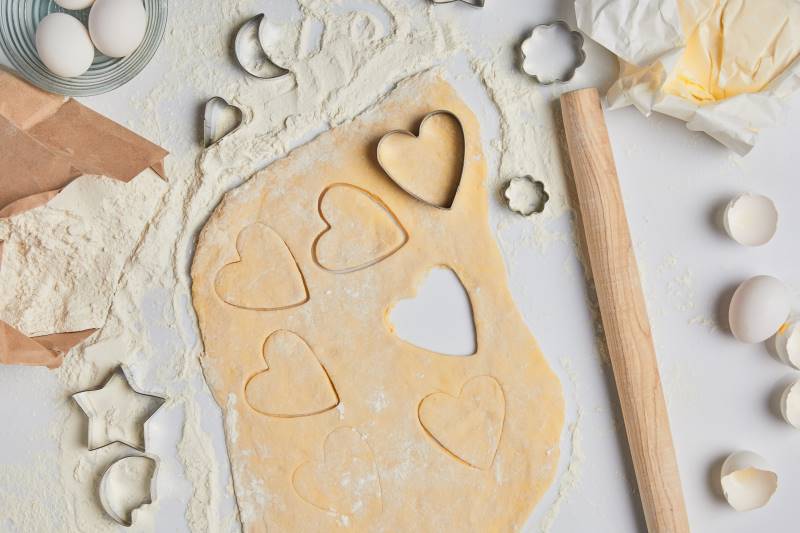 We've got a lovely round up of restaurants offering Valentine's Day dinner specials for dine-in or carryout, as well as a list of places with fun, heart-shaped foods. See the full list here.
Here are some other fun and creative food and beverage ideas to tempt your taste buds.
Beer and Chocolate Pairings: Transport Brewery in Shawnee has a tasty beer and chocolate pairing happening on Valentine's Day. This treat can be enjoyed at the brewery or for carryout at home. 
Kansas City PubPass: The 2023 Kansas City PubPass is a small book that gets you a free beer at 20 of the best bars and breweries around Kansas City. It looks like passport and you'll get a stamp from each participating location once you've gotten your free beer. It's good through all of 2023 so drink at your own pace. 
Homemade Valentine's Day Desserts: Who says sweet stuff for your sweetie and friends has to come from an expensive bakery? Spend a little time in the kitchen with our guide of Homemade Valentine's Day desserts and you can whip up personal treats for a lot less. 
Wilton bakeware and products makes baking heartfelt treats even easier with new and returning seasonal bakeware, decorations, and baking accents.
TIP: All these seasonally-inspired options are available for purchase from Wilton online. Kansas City on the Cheap recommends readers check out local Michaels and Jo-Ann stores. These retailers carry a decent selection of Wilton products and regularly offer coupons in sale ads or online. 
Seasonally-inspired options include:
Wilton Signature Red Heart Cake Pan: Create an adorable love-themed, Valentine's Day cake with this 9-inch pan. The nonstick steel makes cleanup easy, and the pan is dishwasher safe. 
Wilton Nesting Heart Cookie Cutter Set, 4-piece set: Add some variety to heart-shaped cookies with this set of cookie cutters, including large and small red straight edge hearts and silver scalloped hearts. 
Wilton Heart Silicone Candy Mold: Add some extra love to this year's Valentine's Day celebrations with all things heart shaped. This versatile mold can make candies to fill party favor bags or heart shaped ice cubes to sweeten up party beverages. 
Wilton 6-Cell Happy Valentine's Day Sprinkles Mix: This sprinkle set adds a festive flair to cupcakes, cakes, and other homemade treats. This set is mixed with six unique sprinkle offerings, including nonpareils, confetti sprinkles, hearts, jimmies and two sanding sugars.
Wilton Red, Pink and White Micro Hearts Sprinkles: Add the perfect finishing touch to Valentine's Day treats with these mini red, pink and white heart-shaped sprinkles. 
Wilton's Red Rose Royal Icing Decorations: These colorful, edible red flower blooms provide a classic accent for Valentine's Day goodies. Each pack contains eight beautiful and elegant roses. 
More Free & Cheap Options